Carlsbad CA 2016 Housing Market Overview
Here's a housing market update for Carlsbad for 2016 in the video below. There are some useful links for homebuyers and sellers in the video as well.
Don't forget to check out some useful links in the video itself or use these links
There are more details about what happened in the Carlsbad real estate market in 2016 below the video.

2016 Housing Market for Carlsbad:
1070 detached single family homes sold in 2016 (down 9% from 2015)
712 attached homes sold in 2016 (up 1% over 2015 sales)
The Average sales prices for the 2016 were $950,658 for single family homes (up 6%, and up 11% over the 2014 average) and $495,840 for attached (up 11% and up 21% over 2014 average prices).
Prices for detached single family homes sold in 2016 ranged from $406,000 to $3.4 million. Attached homes (including town homes, twin homes and condos) ranged from $200,000 to $4.2 million for an oceanfront condo near the Village.
The Median Price for a single family home in Carlsbad in 2016 was $865,000, up 5% from 2015 and 10% from 2014; for attached homes the Median Price was $455,000, up 11% over 2015 and 16% over 2014
18% of the single family detached homes sold for cash, with 27% of the attached homes did, about the same as in 2014.
Detached and attached homes sold, on average, at 97% of the asking price, the same as in 2015 and up slightly from 2014. While buyers negotiated their prices down below asking prices, there were plenty of homes sold at and above the asking price.
The overall inventory right now is the lowest it has been all year, and the market continues to favor sellers in many areas of Carlsbad and in a number of price points. Check out the December Carlsbad housing market report for more details.
If you would like more information about the Carlsbad housing market in general, or regarding specific neighborhoods or zip codes, and would like to discuss your housing wants, needs and budget, let's set a time to talk! Call me at (760) 840-1360 or email me at JeffDowlerSolutions@gmail.com.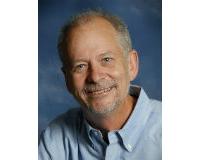 Author:
Jeff Dowler
Phone:
760-840-1360
Dated:
February 1st 2017
Views:
1,763
About Jeff: ...